Family Scrapbook Page Swap
Here's the pages that my niece made that I promised to share with you.
This is my niece's layout for 2010. One of the big moments for her in 2010 was her sweet hubby graduating from college! Another biggie was when she trimmed her hair ... it was l o n g.
Look closely and you'll see tabs on a couple of photos. Karin adapted these to flip up/out to allow for longer journaling. When placing these in page protectors, I'll make a slit allowing these to be lifted.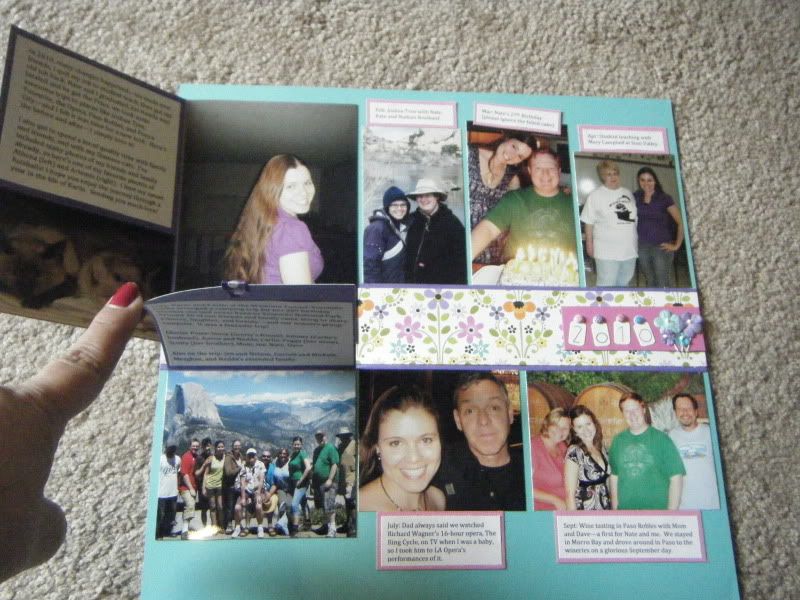 Hope these gave you some ideas for your upcoming scrapbook projects. Don't wait, get your supplies out and make something ... today.