Mother's Day Card
Mother's Day is this weekend. I hope you'll be spending it will people you love. Here's a little something that I whipped up. The longest part of making this card is making the flower. You could speed that up by using
Paper Daisy Accents
flowers from Stampin' Up!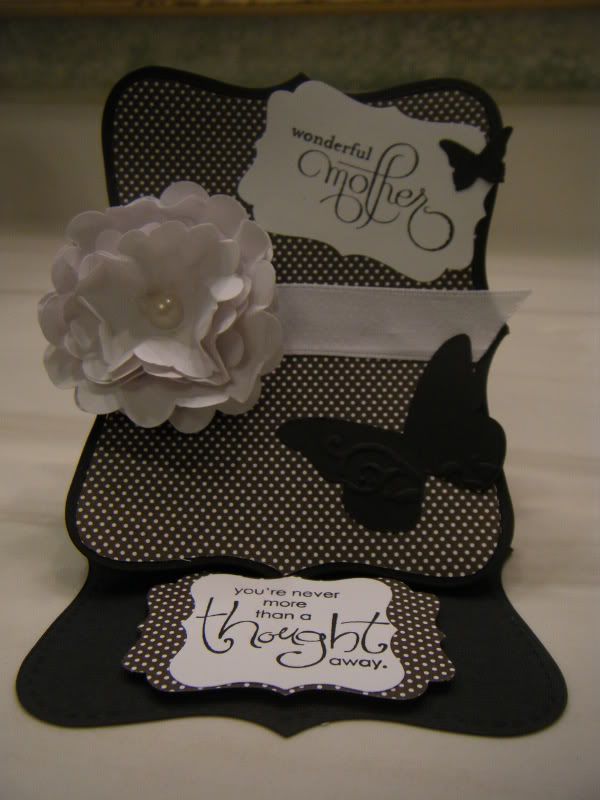 Supplies:
White Ribbon
sentiment stamps
adhesives
This is a basic easel card in a Top Note Die shape. When you run the base of the card through the Big Shot using the Top Note Die you will need to:
Cut black paper 5 1/2 x 11
Fold @ 5 1/2
Place fold slightly below the top cutting edge of the die so that the fold will stay intact after cutting.
Cut another piece of black with the top note die - this is the front
Cut a piece of Berry Blossoms Designer Paper with the Top Note Die
Trim the designer paper around the edge, cutting along the "stitched" edge of the paper
From this point on build your card.
Take a moment to get out your supplies and make something special today.